About the Barrie CARP Chapter
CARP is a national, non-partisan, non-profit organization committed to advocating for a New Vision of Aging for Canada, promoting social change that will bring financial security, equitable access to health care and freedom from discrimination. CARP seeks to ensure that the marketplace serves the needs and expectations of Canadians as they age and provides value-added benefits, products and services to our members. Through our network of chapters across Canada, CARP is dedicated to building a sense of community and shared values among our members in support of CARP's mission.
Join the BarrieChapter Today!
CARP works closely with all levels of government and collaborates with other organizations to advocate on health and financial issues. Your voice is important!
Board of Directors 2022/2023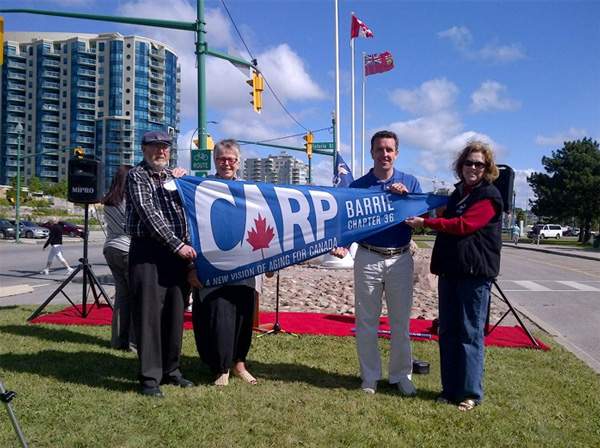 Roger L'Ecuyer, Advertising
Shelley Raymond - Solterra
Senior Community Fund Committee
John Tom - SUPERIOR Home Health Care
Jane Walker - Giving Hands